Steve Axman via Coaches Choice Football Coaching Library
from 101 Concepts For a Successful Football Program
Concept #8: Constantly strive to have a classy football program.
A great compliment that can be given to a person is that he, or she, is a "class act." What is meant by such a statement? Actually, it can have a very broad meaning in which any number of positive characteristics such as respectfulness, care, concern, honesty, loyalty, enthusiasm, and unselfishness are associated with a person or a program. Why should you strive to consistently have a class football program? The reason is that a class football program is a well-grounded, fundamentally sound program that is well respected, liked, and admired by other people and other programs. Such programs are thought of as being "good people" and it's often amazing how good things happen to good people. Even football programs that are jealous of other successful football programs will heed to an attitude of respect for a football program that continually seems to do things the right way over and over again.
A class football program has a classy appearance. The players look classy at practice with all practice uniforms looking the same for the offense and defense. At a non-contact practice or in the weight room, all players have the same t-shirts on and the same workout shorts. They are all wearing the same program-issued shoes. When travelling, all players are wearing a program issued sweater or workout suits in an effort to look sharp and cohesive. It must also be kept in mind that a team can be issued brand new traveling workout suits and still looked sloppy when some players are wearing their own t-shirts or off-program colored ball caps or have their shirts raggedly hanging out of their pants. The goal is to have the appearance of—and be—a classy program.
Coaches from a classy program should do their best to look professional and be neatly attired any time they are around the team. Such a classy
appearance extends to a coach's or player's body language and demeanor and to the appearance of the program's facilities. I certainly can understand
how it may be a lot easier for a wealthy football program to look a lot sharper than other schools on their schedule. Does the language a visitor to a practice hears impress that visitor, or does it make that visitor cringe? Are the words used in your program positive? A good rule to go by is that if you don't have something good to say about someone or something, don't say it at all. A classy football program has no room for bad mouthing or trash talking.
Classy football programs are enthusiastic. As Dale Carnegie stated many years ago, "To be enthusiastic, you have to act enthusiastic," and that
enthusiasm needs to be aggressive, excited enthusiasm. In addition, classy football programs, and classy people, are respectful. A coach, or player, may not agree with someone else's opinion, but he can still respect such opinions. This is especially true when they ask the question of themselves as to how would they react if they were in the other person's shoes. Classy programs are made up of caring people keeping in mind that most people, most young people, are good people. A good way for a coach to look at it is to ask himself how he would like his own son or daughter to be treated.
Classy programs are made up of concerned people. As a coach, you will have a tough time succeeding if you do not have a genuine like for most
people. If a coach sees his players only as players, he will also have a tough time succeeding in the coaching profession. A coach must keep in mind that the players are people, just like anyone else and that a smile is the best way to show friendliness and care.
A classy football program doesn't make excuses. If a program, coach or player makes a mistake, they should admit to the mistake, accept the consequences and learn from it in a determined effort to get better. In addition, a classy football program, and its members, are honest, loyal and unselfish.
There really is no other way to do things for you can only fool other people for so long. Be sure you, your coaches and players can pass the mirror test for the only person you truly cannot deceive is yourself. Do not cheat. It's simply not worth it! From the staff end, loyalty must be demanded! And when it comes to selfishness, you must keep in mind that selfish people make poor team members, coaches, players, or supporting staff. A football program is far better off without people who will not buy in.
Lastly, the coaching staff must understand that to have classy football program, the coaching staff must be professional no matter if a coach is the
head coach or a part-time volunteer coach. As previously mentioned, appearance often does create instant conceptions (rightly or wrongly) about
professionalism and is a matter that should be kept in mind. However, it must be kept in mind that the coaching staff, itself, is a highly visible part of the total football program as coaches, teachers, and members of the community. Not only are they part of the football program, they are leaders of the program.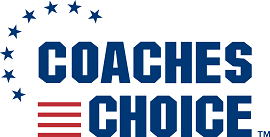 You can find out more about and purchase the eBook that this article is from at: 101 Concepts for a Successful Football Program