Introduction
Because the extra defensive lineman makes this a strong defense against the run, it is more popular in leagues (or specific situations) that favor the running game.
The benefit of having a 5-2 is that it adds size to your defense by replacing a linebacker with a defensive lineman. This helps in short-yardage situations where you want to stall the line of scrimmage and not give up the inside run. The disadvantage is in pass coverage — most 5-2 teams will rush all 5 defensive linemen leaving only 6 pass defenders. In some circumstances a 5-2 team will drop one of the linemen, typically an end also known as a rush end, off into coverage. But this is primarily a situational defense, and not often used in traditional 5-2 situations where downfield pass coverage is a significant concern.
It is important to remember the difference between the 3-4 defense versus the 5-2 defensive scheme, The 3-4 scheme is played with 3 down linemen and 4 linebackers vs the 5-2 which aligns with 5 down linemen and only 2 linebackers.
How the Multiple 5-2 Defenses are Called
Base Defense:
Give defense a number alert
1. First number tells the call side tackle where to align
2. Second number tells backside tackle where to align
3. Third gives Blitz, Dog, or Stunt alert if needed
4. Fourth response is Coverage call
Base Defense is 31 cover 3
This means based upon a four man front as our base defense;
Linebacker gives Right or Left call according to the strength or Tight End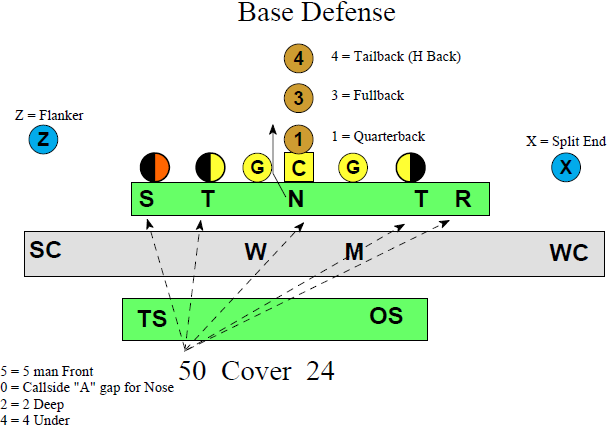 Must Be Able to Start Defense with a Base Scheme
50 Cover 24 = Base Front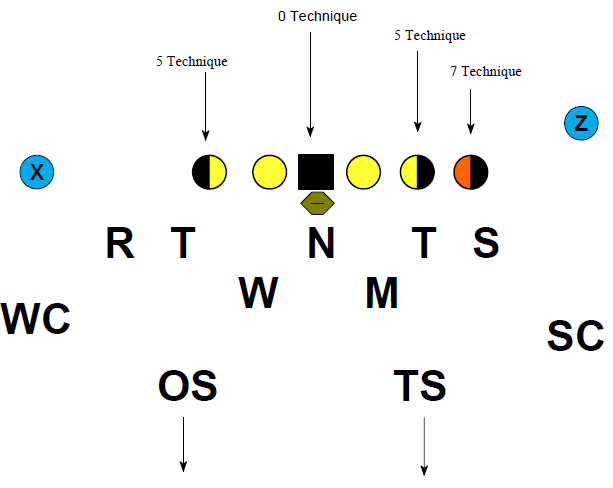 Our base defense is known as a 5-2 scheme with position definition:
N – Nose
T – Tackle
R – Rover (Weak Defensive End)
S – Sam (Strong Defensive End)
M – Mike (Strong Inside Linebacker)
W – Will (Weak Inside Linebacker)
SC – Strong Corner
WC – Weak Corner
TS – Tightside Safety
OS – Openside Safety
Base: = 50 & 51 Fronts Cover 2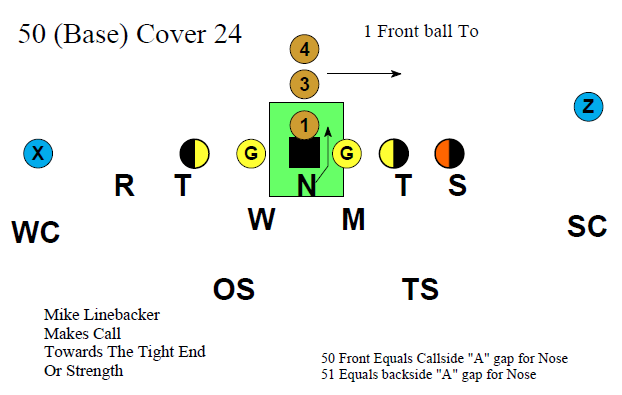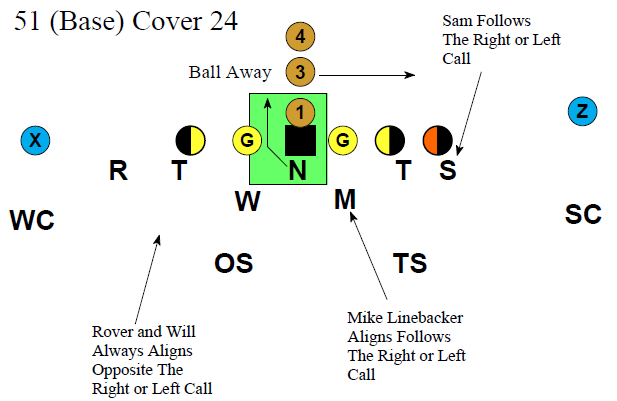 Base Defense: Odd & Even
50 Cover 2: Equals 5 man front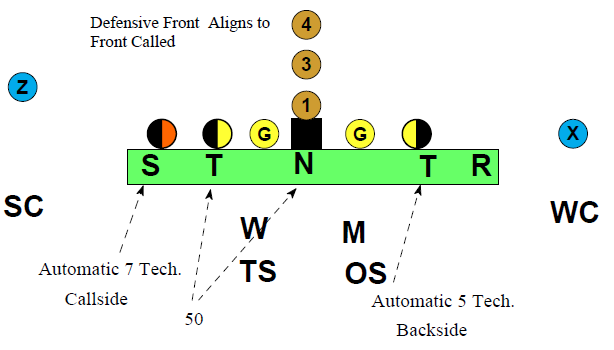 Even Cover 3: Equals 4 man front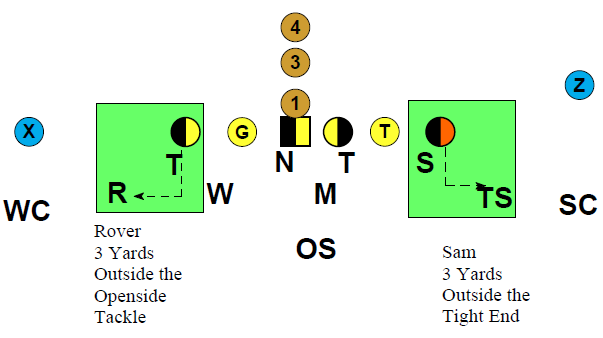 Base Defense: Odd (50)
50 Cover 2: Equals Rush 5 Drop 6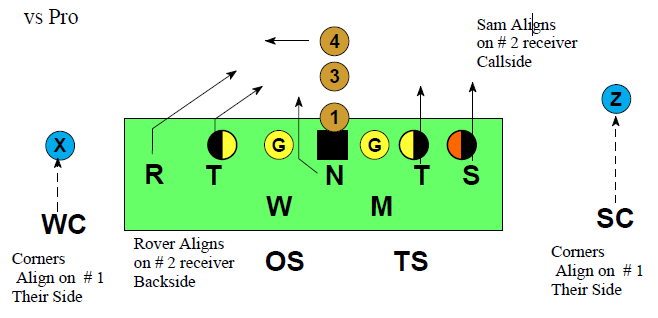 Base Defense: Odd (30)
30 Cover 2: Equals Rush 3 Drop 8
vs. Doubles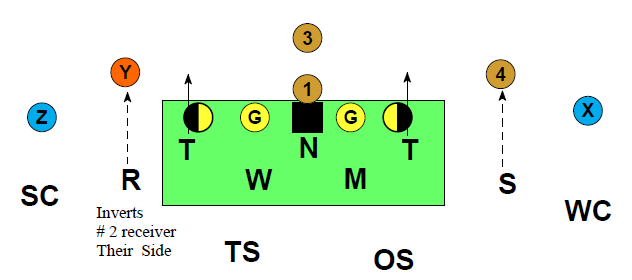 About the Author of this post:
Jerry Campbell has over 30 years of high school and college coaching experience. He has experience as a head coach, offensive coordinator, and various position coaches. He has written numerous football coaching articles in various publications, is the author of over 30 books on coaching football, and has produced 12 coaching video series. Additionally, he is a nationally sought after speaker on the coaching clinic circuit.