By Keith Grabowski
One of the basic ways to get the ball to a playmaker is to either force the ball to a player with quick game or with a screen and expect him to create after the catch.  
It's not always the most productive for that playmaker.  The defense can either scheme to take that away and/or the playmaker is forced to take unnecessary shots because the space isn't there with the screens or quicks.  
A good defense will do things to ensure that the playmaker doesn't have much room in these situations.
The other way is to count on him to create the space with route running and athletic ability.  This is a good strategy, but it certainly places all of the burden on the playmaker. 
As a coordinator you should also think about creating the space for him by attacking the structure of the defense allowing for easy throws and space for him to do his thing after the catch.
Coach Dan Gonzalez says it's about "Creating cavities when the stuff we want to call is taken away by the defense."
He illustrates an example in the passing game in this video: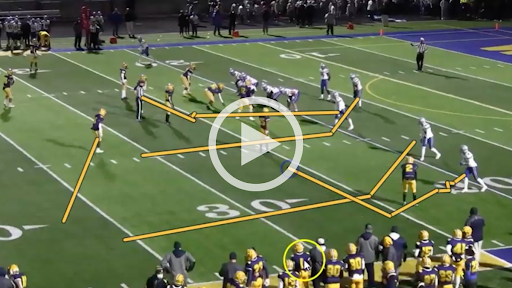 To learn more about the course click the following link: Featuring Your Playmakers