The Jet Sweep allows for a full sprint from depth that allows the motion back more vision and speed to the perimeter.
The Jet sweep is based on the full sprint motion from one or two backs crossing the formation in front of the pistol Quarterback while incorporating a full zone blocking concept.
The motion back places the defense in even greater conflict because of the speed of the motion back.
The speed in which the motion back hits this play allows the offensive scheme the ability to not have to block the backside of the Jet Sweep which brings more blockers to bare towards the point of attack.
The Jet Sweep can be run from many formations.
Jet Drill Maverick and Goose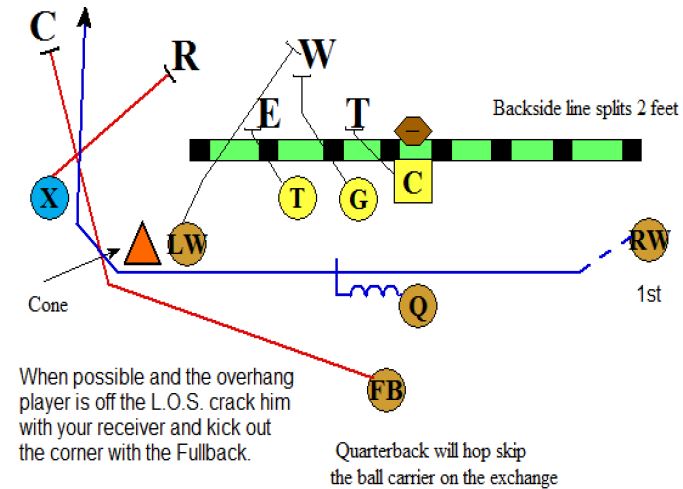 Hop Skip the Jet Sweep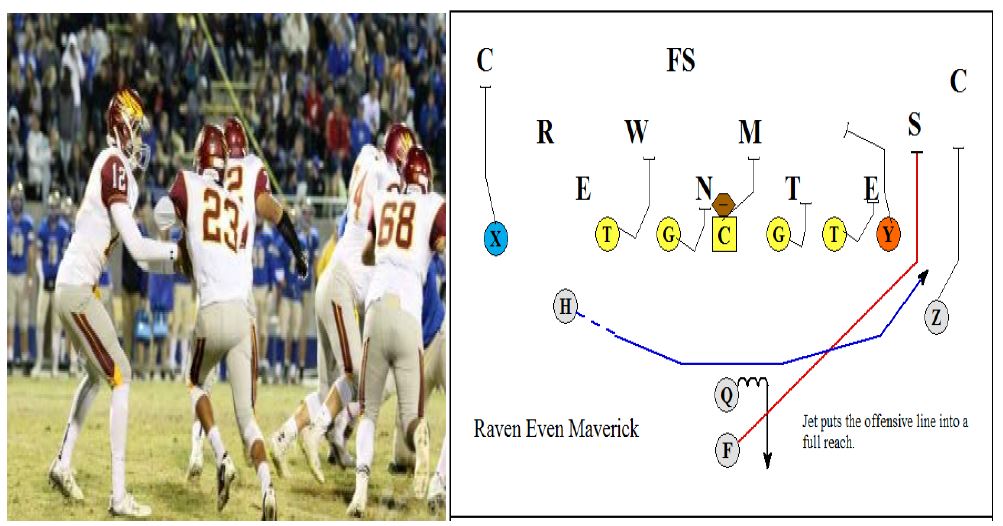 39 Jet Lt. (Or Goose)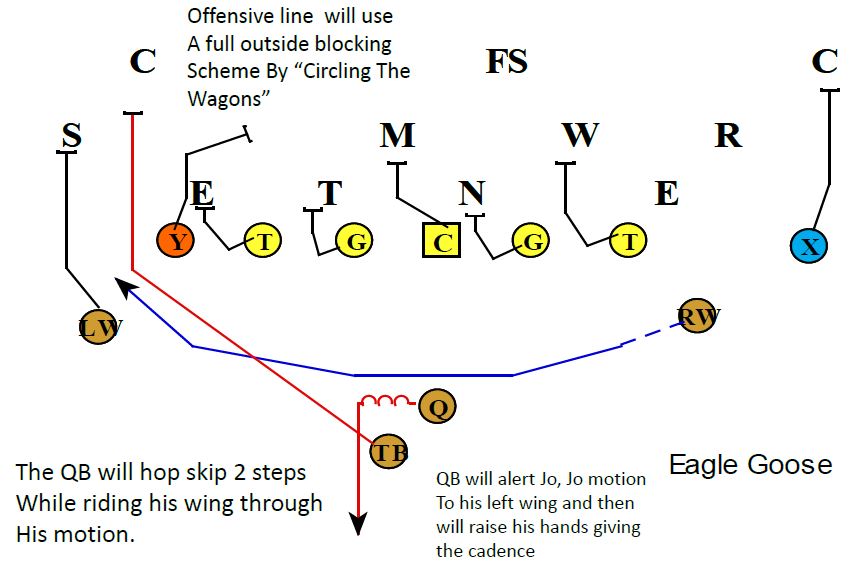 About the Author of this post:
Jerry Campbell has over 30 years of high school and college coaching experience. He has experience as a head coach, offensive coordinator, and various position coaches. He has written numerous football coaching articles in various publications, is the author of over 30 books on coaching football, and has produced 12 coaching video series. Additionally, he is a nationally sought after speaker on the coaching clinic circuit.