A Playbook for the Quarterbacks Mind
Marcus A. Mayo via Coaches Choice Football Coaching Library
Confidence
"Confidence is the cornerstone of great performance and it comes from just one place: what we say to ourselves." —Michael Gervais
For a Quarterback, having confidence in his preparation and abilities is the key to his success. The more confidence he has, the better chances he has of succeeding. The greatest way to gain confidence is by being prepared for the task at hand. The better a player performs, the more confidence he gains. However, sometimes a player begins to lose confidence in his abilities when things are not going as planned.
One of the attributes of a Mindful Quarterback is that, even when things are not going as planned, he will remain confident that he will get things back on track and will improve with each opportunity he is given. Slumps happen, but maintaining a confident state of mind and displaying confident body language will take the Quarterback a long way. When things are not going as planned, oftentimes he might become prisoner of the moment in his emotions.
For instance, if he has thrown five straight incomplete passes to open receivers and everyone, including himself, gets frustrated with him, oftentimes, the Quarterback can begin to lose his composure and confidence in himself and start to wonder if something is wrong with him, and his mind begins to think of what negative events are about to unfold.
When a Quarterback practices and displays confidence, a situation as just discussed will enable him to remind himself that he has performed well before, has overcome difficulty before, and can do so again. If he did not have the abilities to be a Quarterback, he would not be on the field. Quarterbacks at every level have struggles and, at times, lose some confidence in their abilities.
What the best of the best do is regain their confidence before they take the field again. It's best for a Quarterback to remember something positive about his abilities when things aren't going well, rather than to reflect on how poorly things are going. Even if he throws several bad passes, he might
want to say to himself, "I'll be alright. I've completed 10 in a row before, and I can do it again. Just follow the plan and play one snap at a time." Playing one snap at a time is critical to confidence.
When the Quarterback lives in the moment of each snap, disappointments are short-lived and success is recognized and experienced in its entirety. A Quarterback surrounding himself with positive and optimistic thinkers is another great way to remain confident. If the people around him, including teammates, are negative, he should either remove himself from that type of talk or be the one who invokes confidence in others. The Quarterback can give them the vision of having a great comeback with his words and body language and let them know he has confidence in their abilities and that temporary setbacks are not final results, just opportunities to make something special happen.
M-QB Solution
• Gain confidence is by being prepared.
• Play one snap at a time. It's critical to regaining and maintaining confidence.
• Remain confident that you will get things back on track and will improve.
• Remind yourself that you have performed well before and can do so again.
• Talk positive to yourself. Choosing positive thinking is a choice. Practice it.
Calmness
"When a Quarterback remains calm, it makes the defense think a storm could still be coming their way." —Mindful Quarterbacking
"Remain calm." It's a demand every Quarterback, despite how old they are or what level they play, has been given many times. A Quarterback has to remain calm. They key word is remain. There are times through practice and game time where everything is going to be going smoothly where there is no need for panic and simply nothing to take him out of his groove. As he will find out (if he hasn't already), remaining calm becomes a lot more difficult when things are going downhill or when the Quarterback are under duress, getting knocked down and hit.
Most often, the environment around is not calm, and body language and thinking speeds up with the environment around him. Oftentimes, he may have a coach that is breathing down his neck, in his face, or screaming at him trying to figure out why he can't simply complete a fi ve-yard hitch and he doesn't want to hear any excuses. The Quarterback looks up into the stands or begins wondering if people are talking about him. He may begin yelling at his teammates, trying to take some of the blame off his shoulders. The scenarios can go on forever.
The best way to remain calm is to slow down thinking. The Quarterback also needs to take into account the way others are feeling at particular times and to remember that everyone wants to win and other people are still developing when it comes to being calm during chaos. Most importantly, he knows how to remain calm; he just needs to remember and when he does, it's going to trickle down to his teammates, and it also impacts coaches in a positive way.
The Quarterback should identify the situation for what it is, get the play, and just do what he's been coached to do. The best way to remain calm is to remember: "I can only control what I do." If he is giving his absolute best efforts, then that's all that matters. He should just remain calm and communicate with his teammates and coaches and compete is a calm, cool, and collected manner.
M-QB Solution
• Slow down your thinking.
• Observe your breathing and regulate it.
• Remaining calm helps others remain calm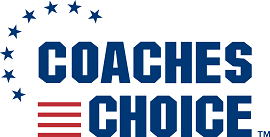 You can find out more about and purchase the eBook that this article is from at: Mindful Quarterbacking: A Playbook for the Quarterback's Mind