A California High School was able to scout opponents weeks in advance and put together more complete game plans.
Imagine having the ability to not only scout next week's opponent, but to be able to peer further into the future. What if you could start preparing for an opponent a few weeks out so your game plan was fully constructed before each contest?
That was the reality for Saugus High School (Calif.) and head coach Jason Bornn last season thanks to Hudl Assist. Hudl broke down the opponent game video, allowing Saugus to scout weeks in advance and deliver in-depth reports to their players much earlier than before.
"We'd get film of teams we were going to play in the future and we'd send it in to Hudl Assist," Bornn said. "All that basic data was input in for us ahead of time."
Assist saved the Saugus staff of the repetitive tasks that come with tagging each game, such as down and distance, ODK and hash. Eliminating those task from the coaches' workload freed them up to dive deeper into the breakdowns and develop stronger game plans.
"It allows us to get all that stuff ahead of time so when we get into game week, we can focus in on the formation and plays as opposed to all the tedious data that needs to be put in," Bornn said. "It allows us to spend our time watching the actual film itself and find out the actual strengths and weaknesses of each opponent instead of using that same time to tag.
"All that information allows us to quickly pull up situations. We can say, 'Show me everything they ran on first down from the left hash,' and bam! It's already there before we've gotten into tagging all the other stuff."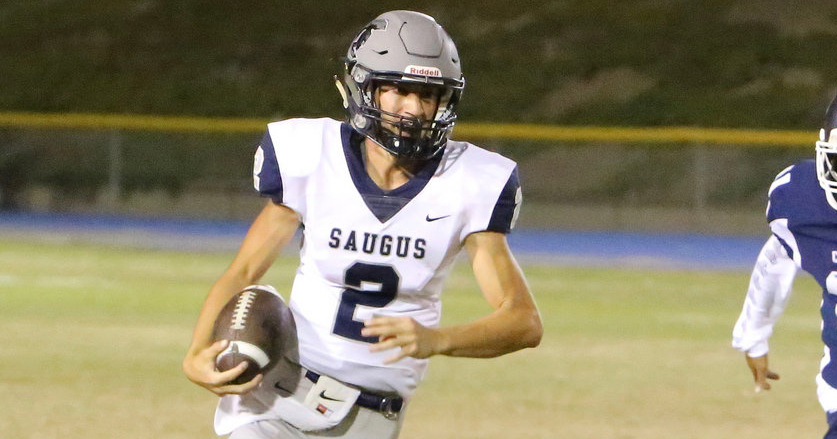 Bornn also uses Assist to break down Saugus' game and scout his own team, finding weaknesses or areas that can be improved.
And because Assist saves the staff so much time, Bornn only requires his assistants to be in the office six days a week, giving them a precious day off to relax or spend time with their families.
"I have many other coaches I've already sold (Assist) to," he said. "It's so worth it."
Want to start experiencing the time-saving benefits of Assist for yourself? Get started today.