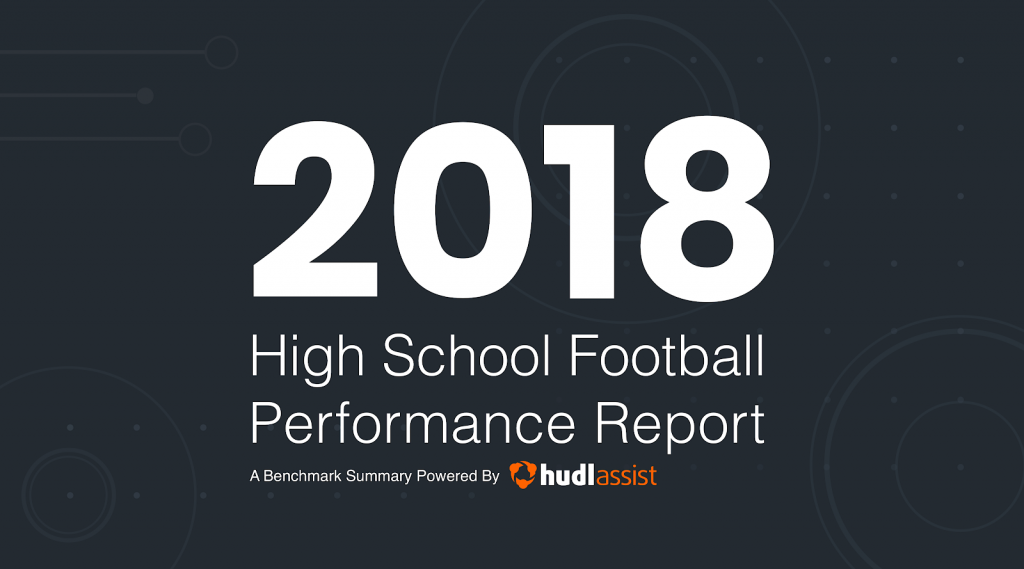 Compare your team's performance to the nation's best high school football programs to help you craft your game plan. Our analysts have compiled all the performance metrics from our Hudl Assist data to bring you a comprehensive look at what winning teams are doing.
What You'll Get:
Offensive national averages
Average yards per rush

3rd and 4th down rushing conversion rates

Average yards per pass

Overall pass completion rate

3rd and 4th down passing conversion rates

Passing touchdown conversion rate
Defensive data
Defensive efficiency by down

Turnovers

Percent of turnovers resulting in a touchdown

Sacks per game
Special teams performance
Starting field position

Extra point FG success rate
Check out our national high school performance report to see how your team stacks up.