Craig Johnston via Coaches Choice Football Coaching Library
The following are traits to look for in your quarterback. They are not listed in terms of importance, but rather as a set of skills and abilities that you should look for when evaluating what it is that your quarterback can do.
Arm Strength
Arm strength is overrated. A quarterback with good vision, good judgment, and an ability to anticipate can make up for a lack of arm strength. Arm strength is nice to have, but useless without common sense and good decision making.
The problem sometimes associated with strong-armed quarterbacks is the tendency to throw into a crowd of defenders. They firmly believe that because they have a "rocket" arm, they can fit the ball into windows that are nonexistent or very small. Some, not all, strong-armed quarterbacks think they can wait a fraction of a second more to allow their receiver to open up before delivering the ball, rather than anticipating where the receiver will be and delivering the ball on time. This situation often results in a sack. Many strong armed quarterbacks overestimate their ability to throw between defenders.
They believe that they will deliver the ball with so much zip that it will get to the receiver before the defensive back can make a play. Many  quarterbacks force the ball into a crowd because they believe their arm strength can overcome good defense.
It is not wise to generalize and label your quarterback one way or another, so be careful with the young strong-armed kid. Do not let the strength of his arm sway him from making the same reads and executing the timing necessary to the play. His pocket clock should be the same regardless of his arm strength.
Give Your Strong-Armed Quarterback Some Help
Having a strong-armed quarterback can be a real luxury. It is easier to teach a strong-armed quarterback how to release the ball faster, make better decisions, and develop touch than ask a weak-armed quarterback to be able to throw the ball deep or with more velocity. Your quarterback may be young, strong, and raw. It is your job to arm him with the other important traits he needs to become a fully functioning spread no-huddle (SNH) quarterback.
With an ability to put touch on the ball and good decision making, a quarterback with a strong arm can be a great thing. He can probably throw the ball a long way, so threatening the defense by throwing the ball deep becomes a possibility. The vertical passing attack can be a real game-changer, and having a quarterback who can throw deep is a real blessing.
Be careful not to get too wrapped up in arm strength when evaluating your quarterback prospects. An average-armed quarterback with good vision and decision making is sometimes better than the strong-armed quarterback with no feel for the game.
Release
The release point of your quarterback is crucial. The best example of a great release point is Peyton Manning. He not only releases the ball at a very high point, but his pre-release (set) stance is such that he gets the ball from his set point to release extremely quickly. If you watch Manning drop back, notice where he places the ball during his dropback. The ball is set above his numbers, often above his shoulders near his right ear. Remember, the quicker the motion from the time the quarterback makes his decision to throw to the time he actually releases the ball, the less time the defense has to react.
Having the ball set high prior to release facilitates a quick release. As a coach, you walk a fine line sometimes when you mess with a quarterback's release, especially when coming out of baseball season. The baseball release is more of a windup, where the ball comes down before it comes up. This is not how a football is thrown. Defensive backs love quarterback's that wind up. They will break on a receiver when the quarterback begins his long baseball windup and have time to react and defend/intercept the pass. Whatever you can do to get your quarterback to release the ball quickly is key.
Coach your quarterbacks to exaggerate setting the ball high above the shoulders the entire off-season so when they put shoulder pads and helmet on, the ball settles at the top of the numbers, shoulder high. If the quarterback has used good ball positioning during the off-season, this should be a comfortable position once the helmet and shoulder pads come on.
The key points are as follows:
A quick release is essential.
High ball positioning facilitates a quick release.
Touch
Certain situations in a game require the quarterback to reduce the velocity of the throw and make the ball more catchable for the receiver. These situations may require that the quarterback throw the ball over one defender and under another to drop the ball softly into his receiver's hands. The strong-armed quarterback with no touch will try to throw the ball through a defender rather than use touch. This results in interceptions and frustration for everyone involved.
Touch involves taking a bit of velocity off to allow your receiver time to get to a ball. The majority of throws made in a game require some kind of touch. It is a rare occasion for a quarterback to make a throw without having to throw over, under, or between a defender. A quarterback with the physical ability to put touch on the ball and mental awareness when to use touch are invaluable. As such, it is important not to eliminate the kid with the not-so strong arm when evaluating your quarterback talent pool.
Discovering a quarterback with touch can sometimes be more valuable to you in the long run than the quarterback that comes out the first day of practice and wows everybody with his rocket arm, but fails to put touch on the ball. This is not to say that he can't learn how to put touch on the ball, but he will continue to try to throw the ball through defenders until you break him of this habit. It is not as though he is intentionally trying to defy you. It is merely the fact that, up to this point, he has been able to complete passes without touch. The point is that, now that he is on the varsity, he will be required to use touch to get the ball into smaller windows than he has before.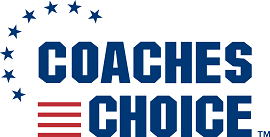 You can find out more about and purchase the eBook that this article is from at: Coaching a Spread No Huddle Offense.