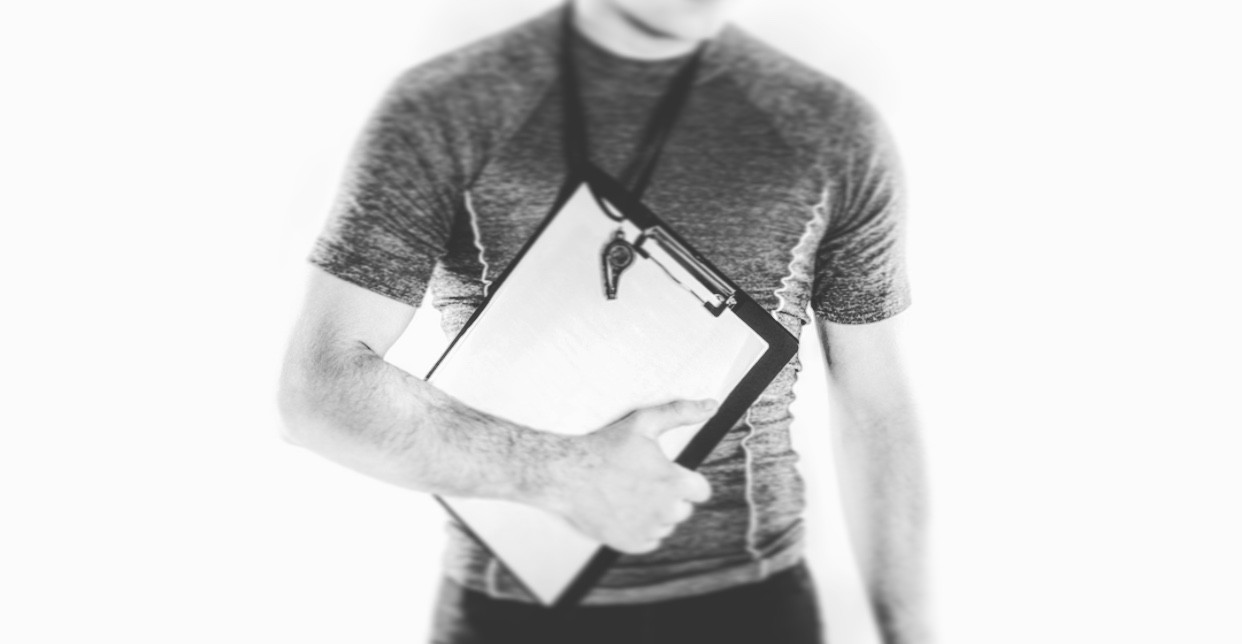 This article is republished with permission. The original article appears at Three 'Coach' Questions.
Bright reflections playfully explore contemporary topics and aim to make you think. They are always teasing, sometimes provoking, but never judging. 
With a flirt to sport and business…
John Wooden once said about being a coach; 'someone who can give correction without causing resentment'. Firmly believing in being a positive focussed coach, there are still different types of individuals that make up the team. Some types need that harsh comment to shake them up and do what they can and need to do. Others rather want you to show them where to look, but not what to look for.
Thinking of how coaches in all sorts of levels act towards a certain performance, excluding the focus on the resources and timeframe, I collected information from readings and experiences and summarised this on the base of three 'coach' questions.
Who is a coach?
A coach is the same person in sport, home, and work. Sees a team as a group of individuals and target training in a 'character specific and skills-based 'approach (learning types and identifies specific attributes). Keeps perspective and makes it fun, even if it is repetition. Prioritises developing servant leaders. Is mentally tough-comfortable with being uncomfortable. A coach is open for feedback, and filters criticism. Is easy to please but hard to satisfy. A coach sees coaching as caring, and transferring learnings to learning.
What does a coach?
A coach can get all athletes or professional 'on board' and 'on fire' by finding the right spark and manipulates (training) situations that they encounter. Makes sure that principles and values evolve. Acknowledge that each athlete is at a different place in their journey. Communicates, but doesn't dictates. Set only two non-negotiables; humility and non-stop learning. Is a role model, even if that requires change; great leaders can't give away what they don't possess themselves'. A coach establishes an own identity and is respectfull. A coach creates a safe but challenging environment by giving the athletes a sense of belonging whilst considering individual traits or attributes.
How to coach?
Create a philosophy that fits for the individual or team. Focus on attitude and effort before focusing on skills and drills. Share responsibility, but also accountability. Find out the 'why' and connects with the 'what'. Measure success in various factors but with validity. In order to allow things to happen, coach to coach. Foster a culture that continues while not being present. Set and raise the bar and push boundaries, whilst knowing they may never be reached. Create a climate that values people over productivity. Know the right 'time' to say the right 'thing' to say. Coach the process (technique) and not the result (try to catch the ball). Use awareness and understanding rather than directives and controlling. Speak greatness into others and see what people can be and not what they are. Transparency and communication in both ways are key, build consistency and trust.
Why is 21st century coaching different?
Social media, communication and the influences of it, creates a whole new dimension. Athletes and professionals have evolved and changed, as well as techniques, tools and support or technology, and lastly 'the game'. Sport fact; 50 million participants in the ages 6-14, by age 15 only 7 million, now dealing with 2nd crop of "trophy generation". They want to contribute 'now' and have immediate results. Expectations to have goals and to be met. Feeling of importance and doing important things, feeling accounted for actions. Have direct access to the head coach for accountability. However, nowadays athletes and professionals also want to be understood, have meaningful relationships, learn from peers, have feedback and want measurable growth steps.
Epilogue
There are different thoughts and ways of being a coach and how to coach. However, it's what bests suits your team, club or organisation to fit you as a coach. A coach can be influenced by the continuously changing society and the generation. This is not easy to direct, if you even want that, and it pays to be aware of those changes and anticipate on them. In general, a coach wants to coach and this needs to be evident in the individual(s) who willingly are ready to work with a coach. Lastly, to add value from your perspective, what are your answers be to the above three 'coach' questions?
"Yes, there are (anonymous) feedback methods to find out, however I won't know if I'm 'truly' a good coach but ask my athletes in 10 or 20 years' time about the learnings they applied, and memories they carry".