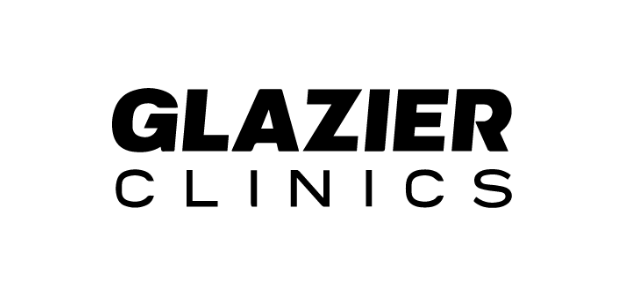 2023 season passes including in-person sessions and digital access now available
Playing football can be a life-changing part of a child's formative years, but reports of a nationwide shortage of coaches mean a decline in resources on the field. Some coaches don't feel supported by the school they are associated with. Some coaches fear lawsuits. Some coaches don't want to deal with parents. Still, others would like to coach, but they lack the experience and confidence to develop a successful football program. Fortunately, there is an organization dedicated to supporting football coaches across the nation and ensuring that coaches get all the help they need, on and off the field, to build their – and their players' – success.
Glazier Clinics is a nationwide program that trains coaches to be great at what they do so they can do what they love – helping kids love football. The programs combine live football coaching clinics with 24/7 online coaching resources to give football coaches the best education in the country. The programs' 2023 season passes are now available to help coaches get a head start on next year's season.
As the premier coaching resource in the country, more than 52,000 annual season pass holders and 30,000 digital members have benefited from Glazier's 47 years of experience coaching football coaches.

Season passes allow holders unlimited training, 24/7 for the entire staff, including 26 in-person clinics across the country, as well as access to Glazier Drive, an online platform that provides resources throughout the year with 29 complete coaching systems, 1900+ curated videos with new content every week and a community of other coaches who discuss topics and ideas in digital forums.

Champion coaches from all levels, including coaches from pro teams, teach at Glazier's 26 live clinic locations across the country, offering an impactful in-person experience packed with educational sessions, ideas, and camaraderie.
Not just limited to the technical part of the sport, Glazier coaches teach culture, leadership, program management, and more. Along with season passes, coaching tools are available at all price points, making Glazier's top experts and training available to all coaches, regardless of resources.
A former football coach himself, CEO Chris Coughlin has led Glazier Clinics for the last 25 years and understands the impact a high-quality coaching program can have on the game. "Our mission goes beyond football. When our members are more confident, excited, and successful as coaches, the kids benefit both on the field and everywhere else," he explains. "That's what it's all about. There's so much to learn that applies to the game and to life. We strive to be that resource for these coaches and these kids."
2023, Glazier Clinic Cities and dates
CINCINNATI
January 19-21, 2023
Cincinnati Netherland Plaza
RENO
February 2-4, 2023
Grand Sierra Resort & Casino
ATLANTA
February 3-5, 2023
Renaissance Waverly Atlanta
BALTIMORE
February 3-5, 2023
Sheraton Baltimore North Hotel
CHICAGO FEB
February 3-5, 2023
Hilton Chicago Oakbrook Hills Resort & Conference Center
DETROIT
February 3-5, 2023
Sheraton Detroit Novi
ORLANDO
February 3-5, 2023
The Westin Lake Mary, Orlando North       
BOSTON
February 10-12, 2023
Boston Marriott Newton
DALLAS
February 10-12, 2023
Sheraton DFW Airport Hotel
INDIANAPOLIS
February 10-12, 2023
Indianapolis Marriott East
KANSAS CITY
February 10-12, 2023
Westin Kansas City at Crowne Center
LAS VEGAS
February 9-12, 2023
Bally's Las Vegas Hotel & Casino
NORTHERN VA/DC
February 10-12, 2023
Hyatt Regency Dulles
DENVER
February 17-19, 2023
The Westin Westminster
ATLANTIC CITY
February 23-25, 2023
Harrah's Resort Atlantic City 
LOS ANGELES
February 24-26, 2023
Hilton Orange County/Cosa Mesa
NASHVILLE
February 24-26, 2023
Franklin Marriott Cool Springs
PITTSBURGH
February 24-26, 2023
Sheraton Pittsburgh Hotel at Station Square
SEATTLE
February 24-26, 2023
Hyatt Regency Lake Washington at Seattle's Southport
LOUIS
February 24-26, 2023
Hilton St. Louis at the Ballpark
CHICAGO MARCH
March 3-5, 2023
Hilton Chicago Oakbrook Hills Resort & Conference Center
MINNEAPOLIS
March 3-5, 2023
Hyatt Regency Minneapolis
SAN FRANCISCO
March 3-5, 2023
Hilton Concord Hotel
CHARLOTTE
March 10-12, 2023
Hilton Charlotte Airport (Renaissance Charlotte Suites)
GRAND RAPIDS
March 10-12, 2023
Sheraton Grands Rapids Airport
To learn more about Glazier Clinics or to purchase a season pass or other training, please visit glazierclinics.com.