Click here to read:  Defensive Back Drills and Techniques Part 1
4. Funnel and Flat Drill

Funnel and flat drill will help Corners and Safeties to collision an inside release, and then get back outside when the second, or number two receiver, threatens the flat area.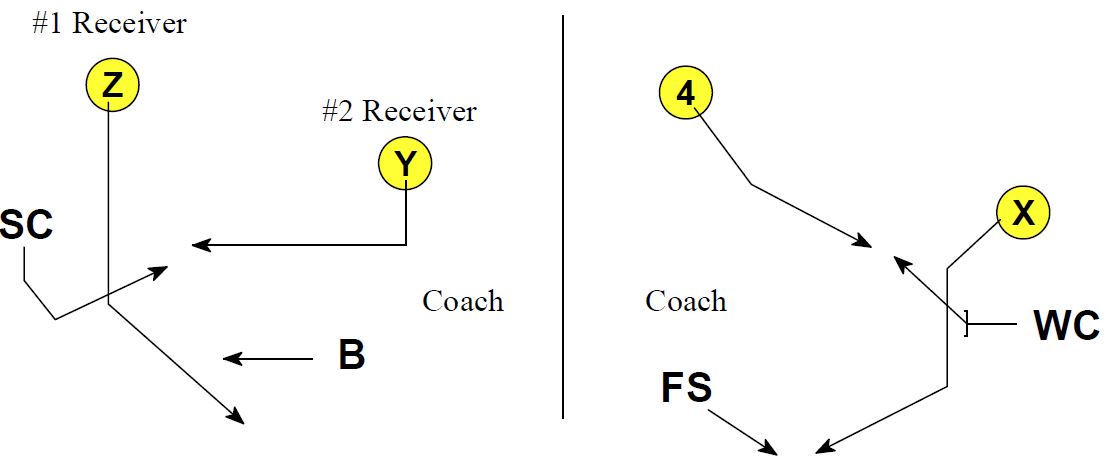 5.  M Drill
The M – drill teaches breaking towards the line of scrimmage from a back pedal.
Form a single line on the sideline. The first man in the line begins the drill by back peddling to the next five-yard stripe, and then planting the foot away from the way they are going to break at a 45-degree angle, then pushing hard off that foot at a 45-degree angle back toward the original line.
Repeat the procedure for an area of 15 yards.
Coaching point: Stay low in the back pedal, feet no wider than six inches. Make sure the toe is turned at a 45-degree angle away from the way you are going to break.

6. Back Pedal Drill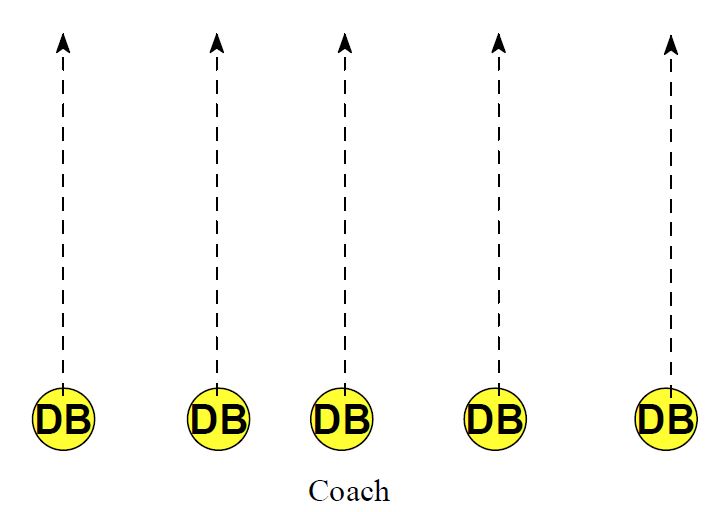 From a good position (knees bent at a 45-degree angle, head up, back straight, arms hanging loose in front of the body, weight on the balls of the feet) push off the front foot, and begin to back peddle for ten yards. Keep chest over the feet, feet close to the ground, and pump arms.
7. Back Pedal, Shuffle and Break Drill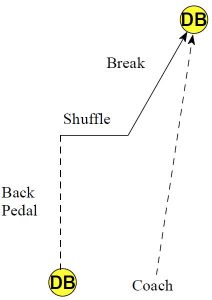 After completing the back pedal portion, then go to the next progression of covering a receiver.
From the back pedal, go into a shuffle, for two to three steps, to get the knees turned, in order to be able to run with the opponent.
Turn both feet at a 45 degree angle to the inside and go into a shuffle, or slide step.
Defensive back breaks on the ball when coach puts into the air.
8. 90 Degree Break Drill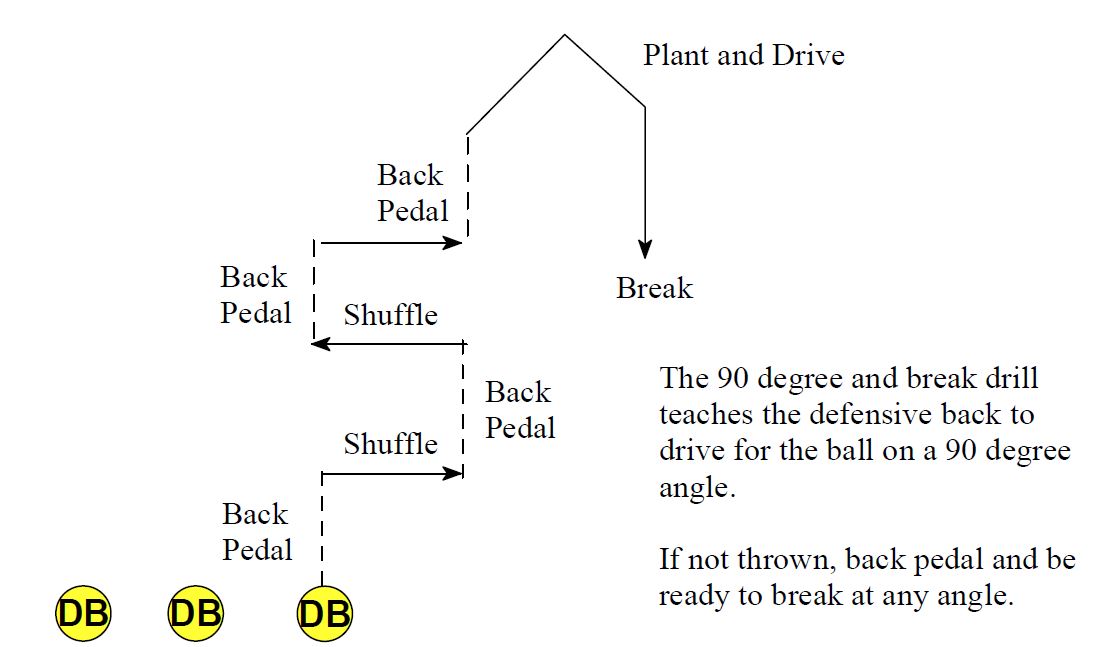 About the Author of this post:
Jerry Campbell has over 30 years of high school and college coaching experience. He has experience as a head coach, offensive coordinator, and various position coaches. He has written numerous football coaching articles in various publications, is the author of over 30 books on coaching football, and has produced 12 coaching video series. Additionally, he is a nationally sought after speaker on the coaching clinic circuit.