Pass Rush Considerations
As most coaches understand pass rush is about attitude and want to. Defensive line must understand how offensive line pass set and and what gets their hips out of parallel. Defensive linemen must also understand proper pass rush alleys.
A great Pass Rush is the Best Pass Coverage
Pass Rush is All About Attitude
Attack the Half Man
Get Your Shoulders Out of Parallel As Fast As Possible
Pass Rush Thoughts To Remember When Conducting Your Pass Rush Drills
Pass Rush Philosophy:
1. Conduct drills that put pressure on the passer with enthusiasm and aggressiveness.
2. Characteristics to look for in a good pass rusher are drive, determination, and dedication.
Five Basic Principles For Pass Rush Drills:
1. Close the gap on an offensive lineman as fast as possible.
2. Find the handle for inside hand control.
3. Destroy the blocker's balance.
4. Escape off the blocker's butt by keep your hip tight to his.
5. Accelerate to the quarterback.
Putting Pressure On The Quarterback Will Result In The Following:
1. Squeeze the quarterback's area of operation (disrupt the pocket)
2. Drills that force the quarterback closer to the pass rusher.
3. Pressure will not give the quarterback time to locate his 2nd receiver.
4. Pressure forces the quarterback out of the pocket.
5. Pressure causes turnovers (fumbles, interceptions).
6. Pressure causes the quarterback to lose confidence in his protection
Understanding Pass Rush Principles vs Big-On-Big Drop Back Protections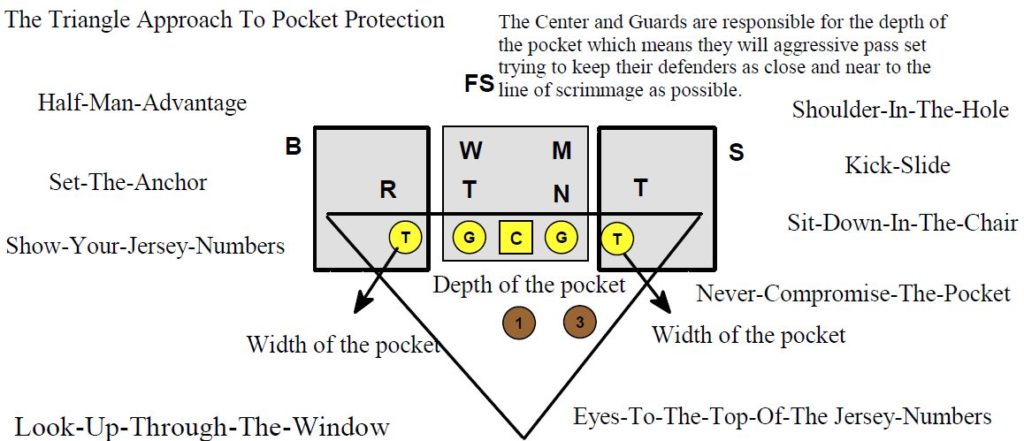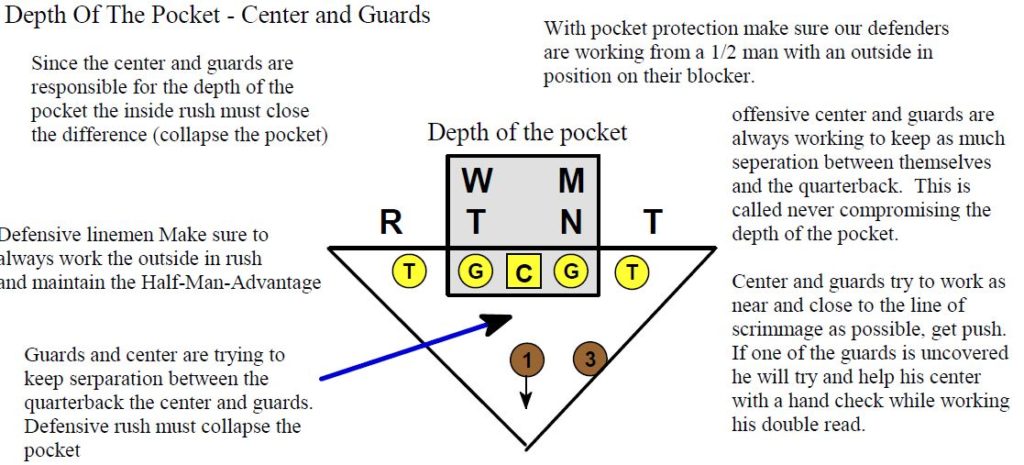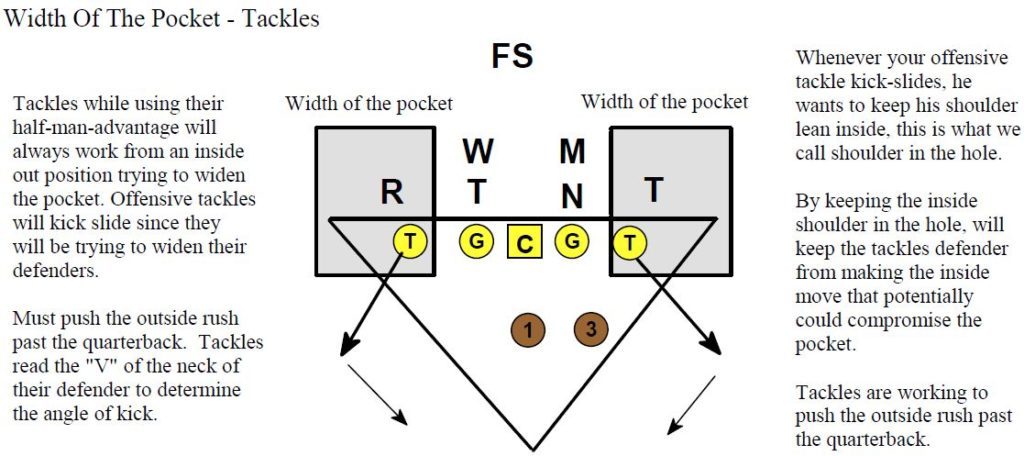 Click the following link to see: Pass Rush Considerations Part 2
About the Author of this post:
Jerry Campbell has over 30 years of high school and college coaching experience. He has experience as a head coach, offensive coordinator, and various position coaches. He has written numerous football coaching articles in various publications, is the author of over 30 books on coaching football, and has produced 12 coaching video series. Additionally, he is a nationally sought after speaker on the coaching clinic circuit.