This is the first part of this article. Click here for part 2
Midline & Traps (0 & 1) – Deals with the 3 technique or first defender on or past the guard

Any second digit that is either a 0 or 1 can be a midline or trap scheme depending upon the tag that is added to the play.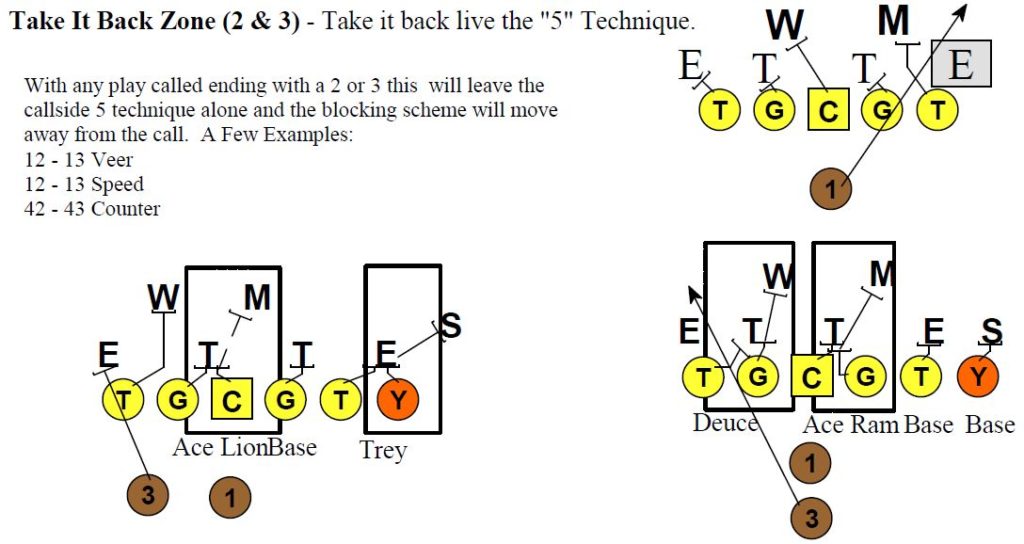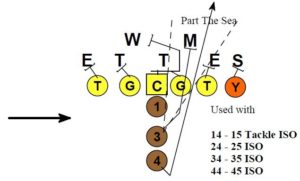 Counter Rotating Zone (4 & 5) ISO's – Part The Sea
Slow rotating zone schemes are used with our ISO plays. ISO are blocked by using the term "Part The Sea" at the point of attack. The parting of the sea comes through the near ear of the down defender towards the play called. Whenever a lineman or combo parts the seas they want to work their feet and hips towards the play called as they attempt to push the block out and away.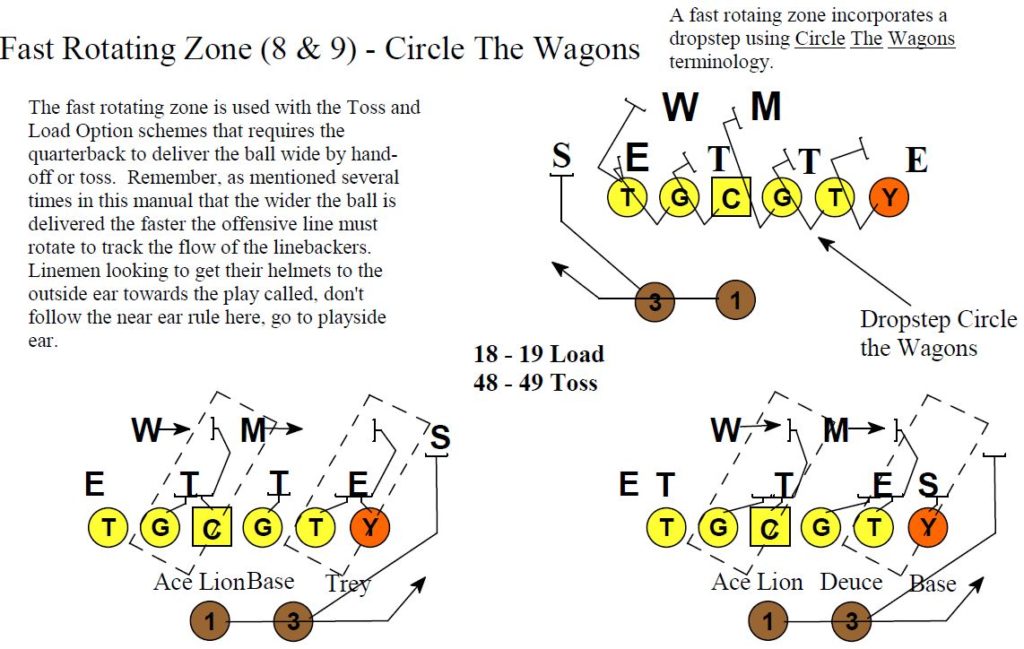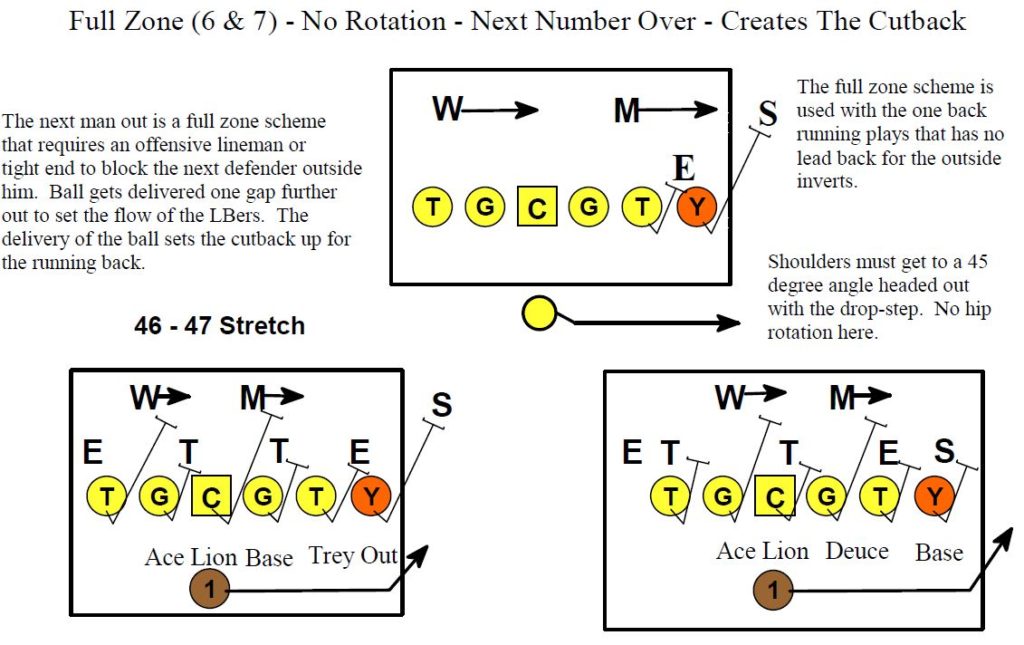 This is the first part of this article. You can see part 2 at this link: Secondary Blocking Schemes
About the Author of this post:
Jerry Campbell has over 30 years of high school and college coaching experience. He has experience as a head coach, offensive coordinator, and various position coaches. He has written numerous football coaching articles in various publications, is the author of over 30 books on coaching football, and has produced 12 coaching video series. Additionally, he is a nationally sought after speaker on the coaching clinic circuit.