The following post is part 3 of the Veer Offense.
You can read part 1 at this link: Installing the Inside and Outside Veer
You can read part 2 at this link: Veer Offense Part 2
12-13 Veer / Tightside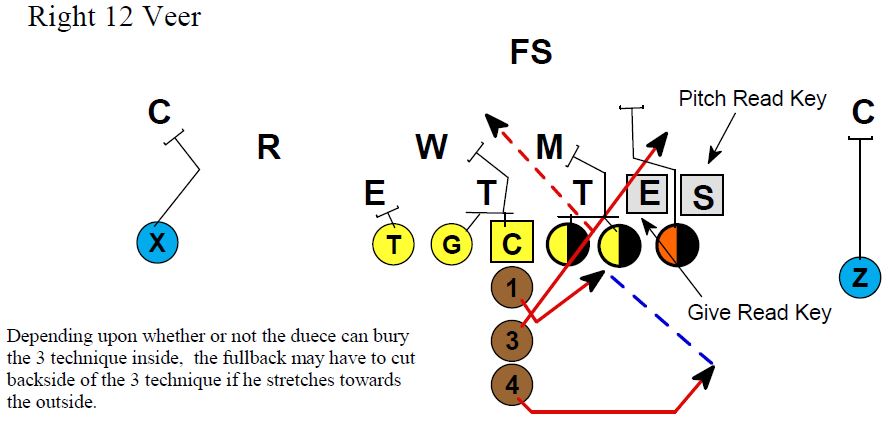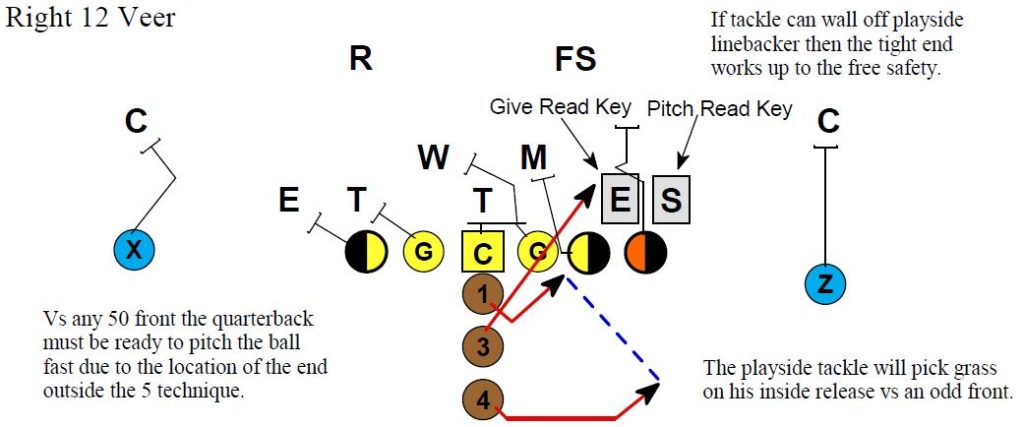 12-13 Wall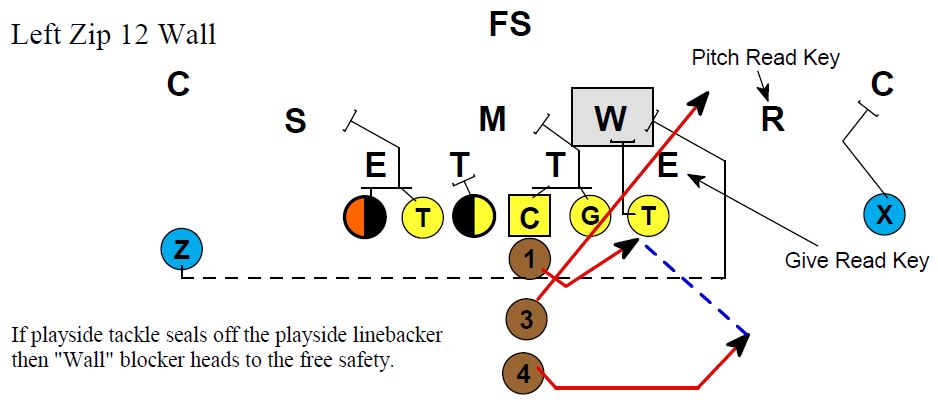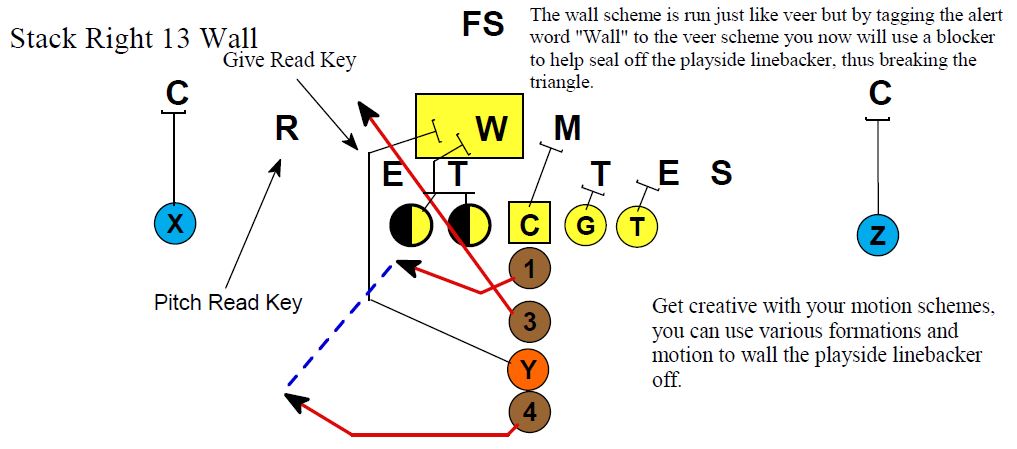 18-19 Outside Veer
Split back outside veer
Outside veer is run towards the Tight End and incorporates the quarterback reading the end man on the line of scrimmage.Upon receiving the ball from the center the quarterback will push off his backside foot by taking two steps playside and down the line of scrimmage riding of the outside hip of his tackle. Outside veer is run to the outside hip of the tightside tackle. Outside veer becomes very effective versus odd fronts. Your quarterback should follow the same read keys as inside veeris the only difference, he now reads the 6i or 9 technique (E.M.L.O.S.). Normally outside veer becomes more effective with the split back and wishbone formations.

Running the inside veer into a three technique sometimes stretches because the deuce combo can't get him washed down inside so there becomes the chance that the fullback will cut backside of the 3 technique.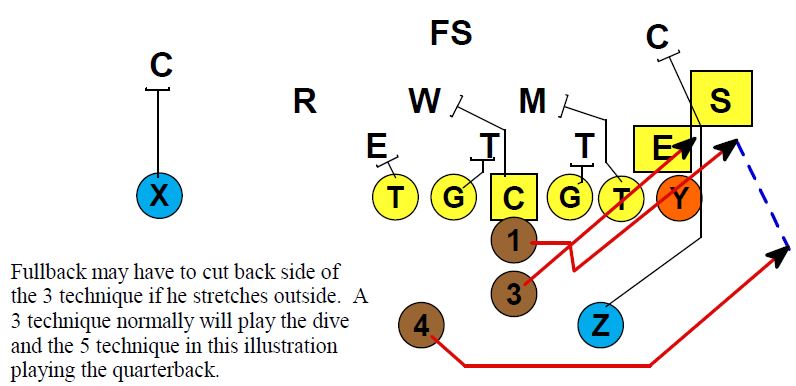 About the Author of this post:
Jerry Campbell has over 30 years of high school and college coaching experience. He has experience as a head coach, offensive coordinator, and various position coaches. He has written numerous football coaching articles in various publications, is the author of over 30 books on coaching football, and has produced 12 coaching video series. Additionally, he is a nationally sought after speaker on the coaching clinic circuit.